ASTON—I

It's all about data – efficiency, accuracy, quality
Asset Registers – Condition Audits – Life Cycle Planning
We believe everybody should have the best quality of data – no matter how good something is there is always improvement to be found.
We believe in innovation and finding new ways to achieve the best possible data in the most efficient manner possible.
We believe this data should stay live and accurate.
A customisable database of
1,500+ assets complete with
costing and lifecycle data
Site visits and reporting has never been
more efficient.

Easily access your data and
make amendments via
iPad app or web browser.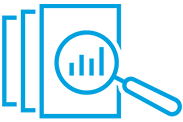 Industry standard templates
are available as well as
customised options.
Here's a short demonstration of how Aston-I works.
Some of the benefits to using Aston-I over current systems
Better data quality and accuracy
Site visits are quicker thanks to a new way of collecting data
Return visits are carried out in a fraction of the time
Reports available the second you walk off site
Designed by property experts
Industry costed database produces fully costed lifecycle reports
Gain a better understanding of your maintenance needs
Better quality of data for finance and FM teams
Fully customisable
Access anytime, anywhere
CONTACT US FOR A FREE DEMO
SUITE 1, 65 THE BOULEVARDE, TORONTO, NSW 2283, AUSTRALIA
0401 093 083
INFO@ASTONINDUSTRIES.COM.AU